Misdemeanor Crimes Attorney in Blue Bell, Pennsylvania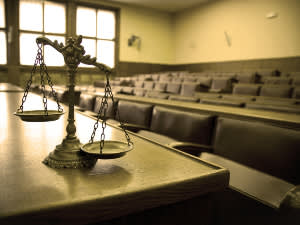 In Pennsylvania, a conviction of a misdemeanor crime can carry with it probation, fines, jail, or loss of your driver's license. Additionally, a conviction will place a permanent mark on your record which could have lifelong consequences. The ability to keep your job or professional license can be affected by a misdemeanor conviction.
If you are charged with a misdemeanor crime, it is important to choose a DUI attorney in Pennsylvania who has the respect of law enforcement and the prosecutor's office. An attorney who is battle-tested and knows how to obtain the best outcome for you.
In his years of practice, William DeNardo has handled hundreds of cases involving persons accused of committing misdemeanor crimes in PA. He has successfully defended clients charged with misdemeanor crimes by working tirelessly on their behalf to achieve the best outcome possible.
If you have been charged with a misdemeanor offense, please contact William to set up a free consultation.