Criminal Defense Attorney in Blue Bell, Pennsylvania
William DeNardo: Trusted and Experienced Montgomery Criminal Lawyer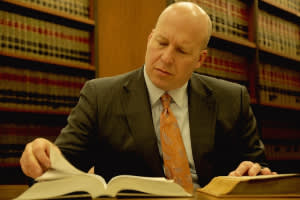 Leading Pennsylvania criminal attorney William DeNardo has a decades-long history of fighting for justice on behalf of his clients. His success is founded upon his commitment to his work, as well as his working history, which includes several years spent as a prosecutor. Within his prosecutorial role, William gained experience within the Major Crime Unit at the Montgomery County District Attorney's office. Through this experience, he became exceptionally knowledgeable on the intricacies of DUI laws in the state of Pennsylvania. He now utilizes the knowledge to empower comprehensive defense strategies for clients charged with DUI.
Since 2001, William has become one of the leading criminal defense lawyers serving Montgomery County. His track record speaks for itself. And he's shown over the years a consistent capacity to build defenses for a range of serious crimes such as driving under the influence (DUI), robbery, burglary, white-collar crimes, and theft. The diversity of his experience continues to propel his success within the legal field. Through his work as a defense attorney and his exceptional experience with prosecutorial roles, William DeNardo has become a trusted specialist in a broad range of legal areas.
All cases that William has dealt with during his years in the field have been unique and involved unique circumstances. That's why clients who work with the experts at William DeNardo Attorney at Law will find William and his team pay close attention to all case details.
A legal conviction can harm your reputation and have a significant impact on your overall quality of life. Ensure you have expert legal guidance every step of the way and get the respect that your case deserves. Contact William DeNardo Attorney at Law today and speak with one of Pennsylvania's most reputable legal experts. Specialist advice is available today.