Felony Drug Crimes Attorney in Blue Bell, Pennsylvania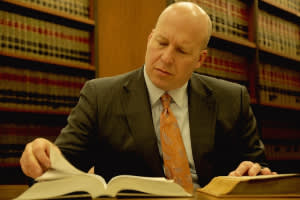 A large portion of Montgomery County lawyer, William DeNardo's practice centers on representing clients charged with drug crimes. Drug crimes in Pennsylvania can be charged as either felonies or misdemeanors. William DeNardo represents clients charged with felony drug crimes including Possession with the Intent to Deliver:
Marijuana - Cocaine - Heroin - Ecstasy - Methamphetamines ("Crystal Meth") - Hydrocodone - Oxycodone
Felony drug crimes often carry penalties that include lengthy jail sentences, extended periods of reporting probation, steep fines, and sometimes forfeiture of property. If charged with a felony drug crime, it is important to select an experienced criminal defense attorney who will aggressively defend your rights and interests. It is equally important to choose an attorney who will always focus on the best outcome for his clients.
William DeNardo has years of experience handling drug cases. As an Assistant District Attorney, William prosecuted felony drug cases involving marijuana, cocaine, heroin, and other illegal substances. Since leaving the District Attorney's office, he has represented clients charged in some of the areas most significant drug prosecutions.
William's training and experience have taught him the importance of acting decisively in defending clients charged with drug crimes. To that end, Attorney DeNardo has the contacts of private investigators, forensic toxicologists, drug dependence counselors, and forensic psychologists who can be implemented in his client's defense.
If you have been charged with a felony drug crime, please Contact William to set up a consultation.