DUI Attorney in Blue Bell, Pennsylvania
Were You Arrested for Drunk Driving in Pennsylvania?
Call a DUI Lawyer in Plymouth Meeting, PA for Defense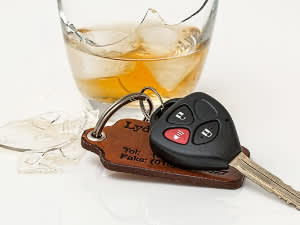 In Pennsylvania, a DUI charge is a misdemeanor, but the consequences are still severe. A DUI charge in Pennsylvania could turn your life upside down. You could:
Spend months in jail or on probation

Be subjected to DUI driving classes

Receive a minimum $300 fine

End up with a suspended license

Ruin your professional reputation

Struggle to pass a job's background check
It can happen to any of us: you may have made a simple mistake or a poor choice. But when the consequences of a DUI affect your future so profoundly, it's in your best interest to seek guidance as soon as possible. The justice system is stacked against those charged with drunk driving, so you need to act quickly.
If you've been pulled over for a DUI, call William DeNardo Attorney at Law as soon as you can. William DeNardo will listen to your story, create a specific defense plan that's tailored to your unique goals, and attempt to reduce your charges so that you can move forward with confidence. If you live in Blue Bell, Lansdale, King of Prussia, or Abington, schedule a free consultation with a skilled attorney in Plymouth Meeting, Pennsylvania.
William DeNardo Focuses on DUI Law
DUI is not something you can take lightly. The consequences, both emotional and financial, go beyond the present moment to impact your future prospects. If you've been charged with DUI, it's tempting to isolate yourself or try to approach your challenges alone. Don't make this mistake. You need to turn to an attorney with years of experience in helping a wide range of clients with DUI. You can trust William DeNardo to determine the best course of action for your case — whether it's taking your case to trial, or a plea bargain. Speak with an acclaimed attorney about your DUI charges in Plymouth Meeting, PA.